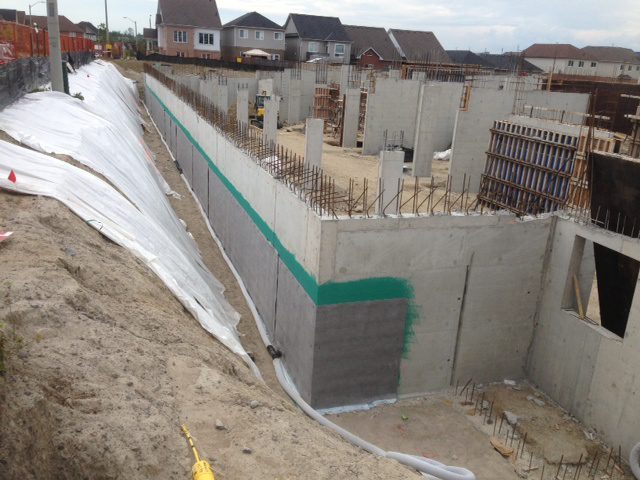 Stronger than blue wrap, and more effective than tar, Rub-R-Wall is the top choice for anyone building with longevity in mind.
Rub-R-Wall is a liquid-applied, single-component, asphalt-free, 100% rubber waterproofing membrane. Easy adherence, incomparable strength, and unsurpassable elasticity combine to create a seamless non-deteriorating rubber layer.
Installed only by Certified Applicators, Rub-R-Wall can be applied at temperatures as low as -15°C. It applies wonderfully to most construction surfaces including poured concrete, concrete block, plywood, and insulated concrete forms (ICF). And with over 1800% elongation, it easily bridges cracks of up to 1.5mm.
In Canada, Rub-R-Wall meets the requirements set by BMEC #94-04-183 (Building Materials Evaluation Commission) and can only be installed by Certified Applicators.
Rub-R-Wall For Precast Manholes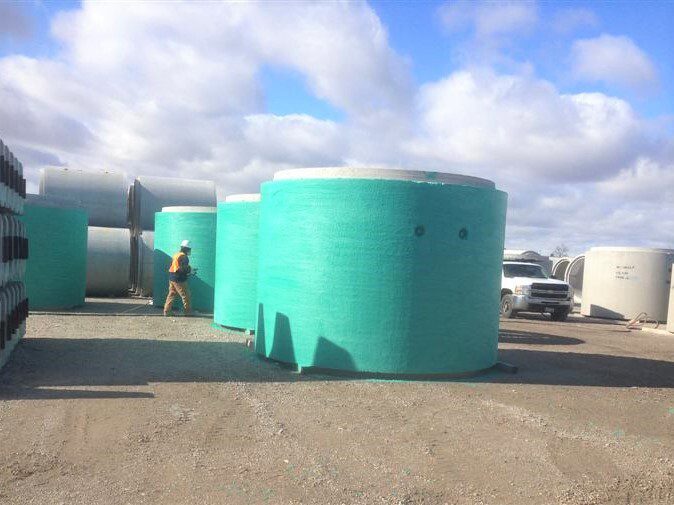 Water infiltration through manholes is a major problem for sewage collection and wastewater treatment structures. Left to their own devices, these little leaks will cause large-scale deterioration, severely weakening the manhole's structure.
Fortunately, the spray application of Rub-R-Wall is perfectly suited for precast manhole exterior waterproofing. It protects against cracks and delaminated concrete to help stop water seepage from the surrounding environment.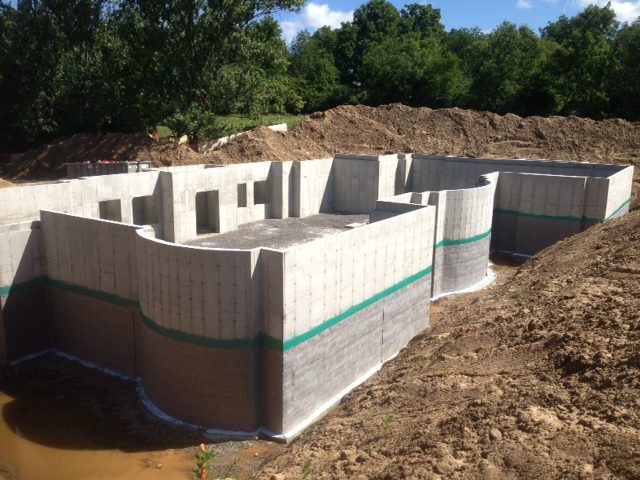 High performance and high strength, Geo-Wrap is a drainage composite. Its design includes a three-dimensional high-impact polypropylene core, and a non-woven filter fabric, which ensures reliable ventilation and surface draining of water that has seeped in from the surrounding soil.
Its goal is twofold- to provide protection for waterproofing systems, as well as manage sub-surface water around building foundations.
Simple and cost-effective, Geo-Wrap features include high drainage flow capacity, the relief of hydro-static pressures, and high compressive strength to withstand a wide range of installation and natural stressors.
Geo-Wrap is effective for the protection of foundations, retaining walls, planters, lagging systems, and underground areas. It is CCMC approved (CCMC #13579-R).
Geo-Wrap Drainage Composite ▶
Rub-R-Wall Waterproofing & Geo-Wrap Drainage Composite ▶
Wrap-N-Drain Air Gap Membrane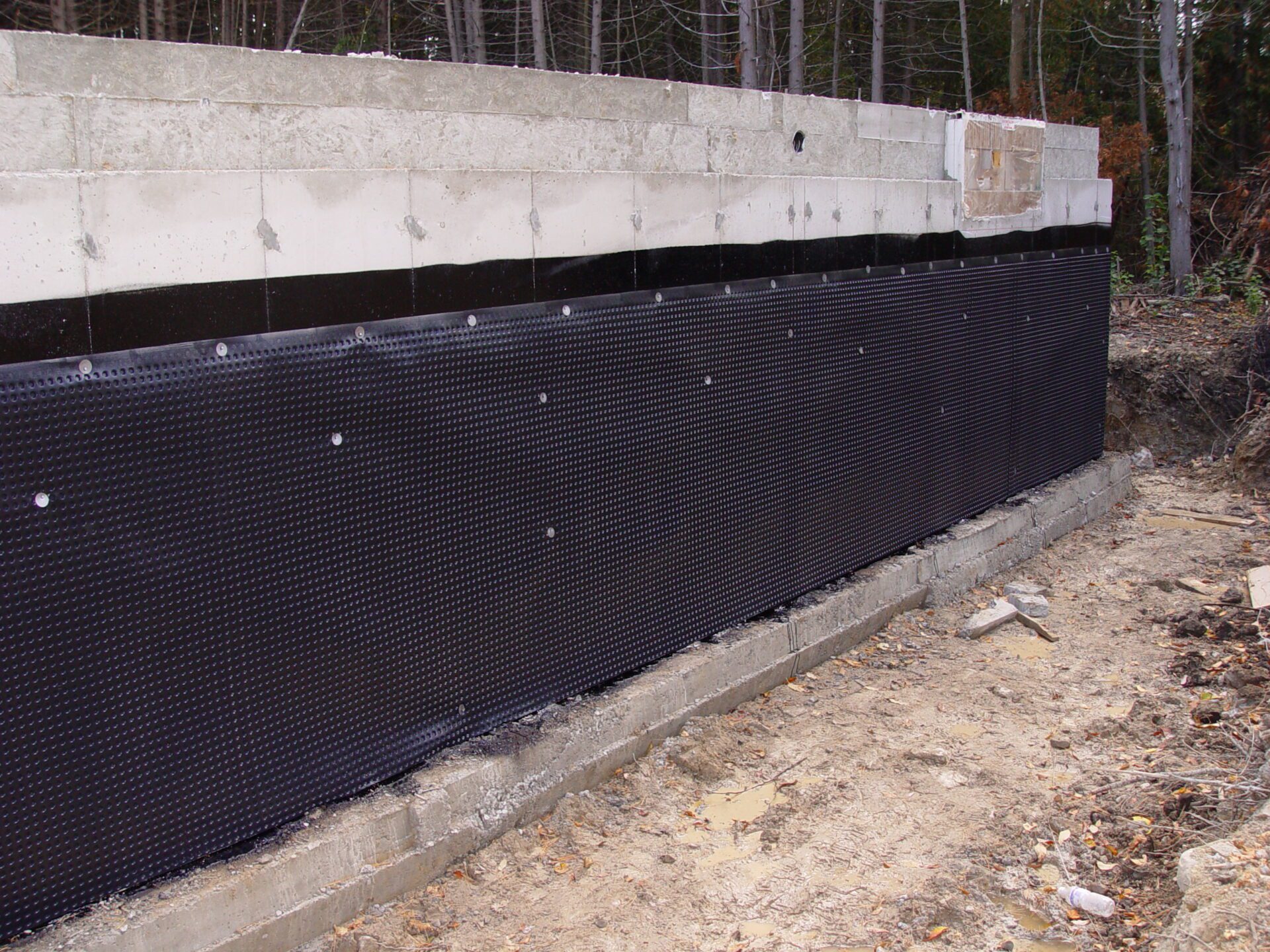 Designed to create a permanent moisture barrier, Wrap-N-Drain is a multi-use, high-density polyethylene plastic sheet membrane. It prevents backfill soil from resting against the foundation wall, channeling water down through to the soil to the footing drainage system.
Applicable in all temperatures, Wrap-N-Drain outlasts conventional damp-proofing materials and requires no special tools to apply. It easily bridges shrinkage cracks, and its high compressive strength makes it resistant to soil pressure and backfill loading.